Hydraulic Accessories
We are one of the leading distributors and traders of a wide range of Hydraulic Accessories. Our range is procured form reliable sources of the domain, thus ensures durability and high performance. We offer these accessories at industry leading prices.

Camlock Couplings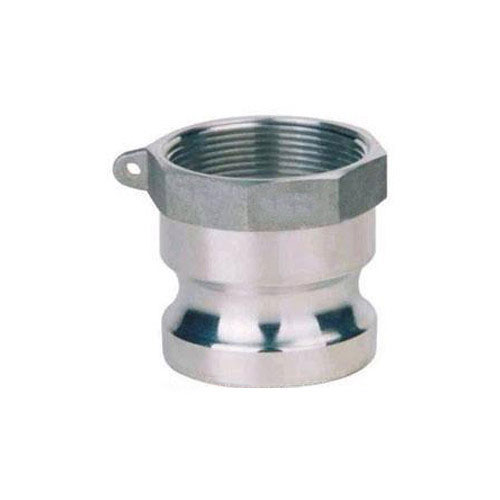 Ask for Price
We are one of the leading distributors and traders of a wide range of camlock couplings, which is widely used for loading and unloading of tankers for water, petrol and chemical. Widely used in ships and atomic energy plants, our finds application in:
Internationally accepted design, for Fire Fighting hose connections
For large vacuum or suction lines
Flow of powders in chemical, pharmaceutical & Fertilizer industries
Cooling water connections for paper rolling mills
Unloading from large storage tanks for paints or chemicals
Quick Release Couplings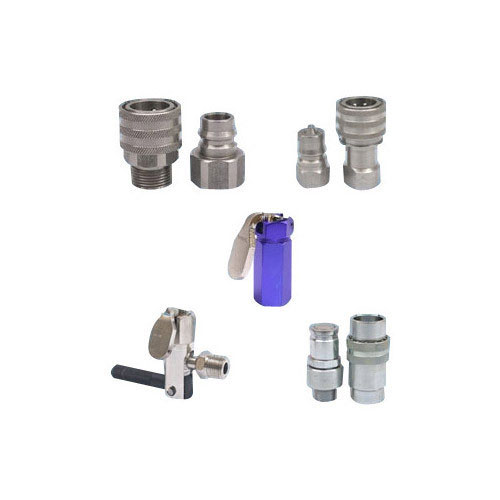 Ask for Price
Quick couplings are devices which permit easy, immediate connections and separation of fluid and pneumatic lines. When installed in a system quick couplings saves time by eliminating the necessity to close valves, bleed the system, recharge with fluid and purge entrapped air whenever an accessory is being replaced.
Material of Contractions:
1) Carbon Steel 2) Stainless Steel 3) Brass.
Selection of QRC -
Functions or Need, Pressure Requirement, Type of coupling, Pipe and Thread size, Flow Characteristics Material, Seal, End Connections
Types Of Coupling. -
Three general types of quick couplings commonly recognized are:
1. One way check valve coupling
2. Two way check valve coupling
3. Straight through coupling.
4. Tube Couplings
One way check valve coupling - These are used originally for connecting portable air tools and equipments to compressed air lines. However, now they are used on many other applications. These couplings are usually built to withstand operating pressure upto 300 PSI.
Where non compressible fluids such as water, oil and grease are being used, this pressure may sometimes be exceeded safely.

The coupler body should be installed on the upstream (Supply) end of the line to shut off the fluid supply, when coupling is disconnected. The Adaptor has no valving and upon disconnection, exhaust, upon downstream media.

Size – ¼" to 3"


Two way check valve coupling - These are designed for connecting hydraulic lines. They are also extensively used where a variety of other fluids are involved. They are made to withstand pressure from 800 to 10000 PSI depending upon size and material. They contain valves in both the coupler and adaptor to prevent loss of fluid when the parts are disconnected.

Size – ¼" to 2"


Straight Through Couplings. - These are designed without valves to provide the least resistance to fluid flow. Therefore, they require manual check valves in both lines if fluid loss is to be prevented when the couplings are disconnected. Straight thru couplings provide for fast simple connection to any type of system.

Coupler bodies of this design are manufactured in brass, steel, stainless steel. The wide range of sizes from 1/8" to 3" allows the employment in fields ranging from instrumentation to steel mills.

Size – ¼" to 3"


Tube Couplings. - To connect pressure or vacuum lines to plain tubes & pipes. The coupling is simply pushed over the end of the tube & pressed firmly to the stop position. This provides an effective leak-proof sealing. The tube can be disconnected merely by pressing down the lever & pulling off the coupling. No welding, threading or flaring of tubes.

Size – ¼" to 1 1/4" (4mm to 32mm)
SAE Flanges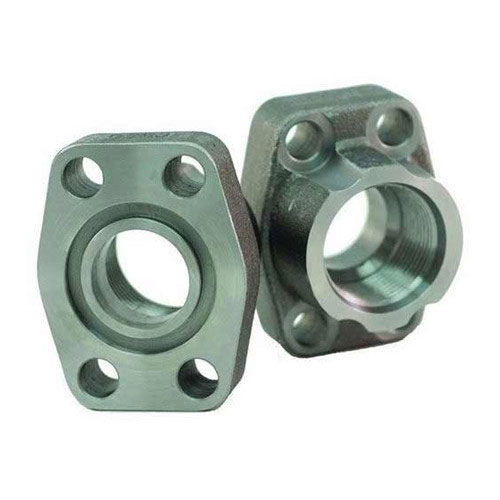 Ask for Price
We are engaged in offering a wide range of flanges & union the are designed from high grade material and are suitable for various industrial applications. They are fabricated in the following forms.
Ø Split Flanges. -
They are manufactured in as per the mounting dimensions ranges up to SAE J518 specifications and code 61 or code 62, and ISO 6162. They have a socket weld NPTF and SAE straight thread connections and are available as reducers.
Features:
MOC: Low Carbon Steel, S.S.304 & S.S.316 Forged or Plate
Available with either inch or metric threads.
Fittings are available with straight sizes: 1/2"NB to 6"NB
Used for pipe and tubing
Ø Union Flanges -
We offer a range of union flange that are used in many industries and are manufactured from high grade raw material.
Easy to install
Efficient with bolt-hole alignment
Versatile can be used under or above ground; usable with abrasive materials
Corrosion resistant
Used for flange
Reliable based on proven design principles
Prevents delays during assembly
Ø Socket weld Flanges -
Socket Weld Flanges are similar to slip-on flanges, however, socket welds have an internal recess on the inside diameter to allow for a smoother flow of the process fluid. The positive of this is that is creates a smooth bore with the proper welding and grinding. They are durable and are available with varied specifications.
Ø Threaded Flanges.-
Threaded Flanges offered by us are used for extraordinary circumstances and can be place with the pipe without welding. Sometimes a seal weld is also used in conjunction along with the threaded connections. They are also used for high pressure and have a diverse application area.
Hydraulic Cylinder
Our organization is involved Hydraulic Cylinder for our respected clients. These cylinders are designed using latest technology and advanced machines so as to ensure their adherence with set industry standards and norms. The cylinders offered by us are acclaimed in the market for their high performance, low maintenance and longer functional life.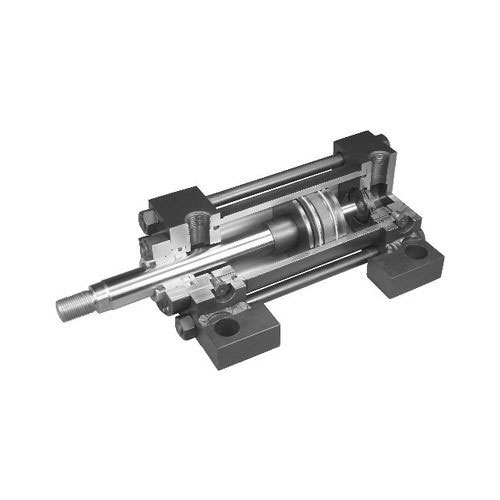 Ask for Price
A Hydraulic cylinder (also called a linear hydraulic motor) is a mechanical actuator that is used to give a unidirectional force through a unidirectional stroke. It has many applications, notably in engineering vehicles.
Hydraulic cylinders get their power from pressurized hydraulic fluid, which is typically oil. The hydraulic cylinder consists of a cylinder barrel, in which a piston connected to a piston rod moves back and forth. The barrel is closed on each end by the cylinder bottom (also called the cap end) and by the cylinder head where the piston rod comes out of the cylinder. The piston has sliding rings and seals. The piston divides the inside of the cylinder in two chambers, the bottom chamber (cap end) and the piston rod side chamber (rod end). The hydraulic pressure acts on the piston to do linear work and motion.
We offer wide range of single/double acting, single/multi cylinders in different models like tie rod design, welded design, mill type design etc. Bore from 25mm to 300mm stroke upto 9000mm. Working pressure upto 500kg/cm². Mountings such as Flange, foot, clevises, trunnions are offered as per application needs.
Applicable for machine building industries, steel mills, mobile equipments, sluice gates, marine equipment's and construction equipment's, hydraulic presses and s. P. M. S.
Cylinder barrels are manufactured from low carbon steel barrels, piston rods/rams are manufactured from alloy steel materials. Seals used in our cylinders are manufactured from polyurethane, p. T. F. E materials and nitrile rubber with canvas impregnation.