Hoses & Hose Assembly
Our customers can avail from us Hoses & Hose Assembly. Manufactured in adherence with the set industry standards, these assemblies are known for their strong construction and durability. Moreover, the assemblies offered by us are also tested on various well-defined parameters so as to offer a quality assured range to our clients.


Hose Assembly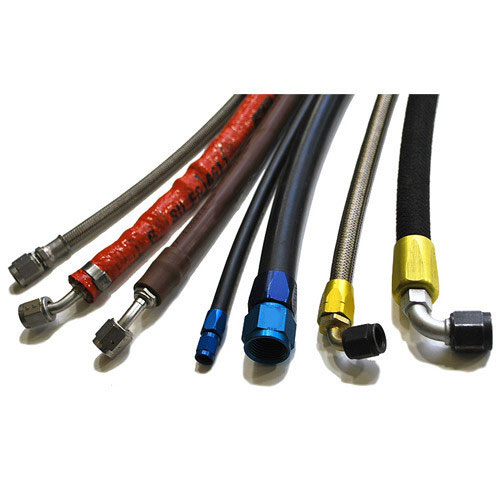 Ask for Price
Hydraulic hoses offered by us plays important role in power transmission, regulation, effective controls of engines and break systems. Without hose one cannot think about any of the hydraulic functions. DL fluid is one of the well known hose assemblers of various types of hoses that are used in different industries.
We have professional business relations with Soni and Parker who are considered as top players in hose industry. These hoses are manufactured as per SAE standard and proven for its quality. Hoses are used in Earth Movers, Railways, Marine applications, Cement industries, Paper and steel plants, Hydraulic, Pneumatic and Lubrication machine industries. Rock beaker hose has been developed by DL which gives better life in beaker vibration function.
DL is committed to provide durable, high quality hydraulic solutions to make sure customer satisfaction.
HIGH PRESSURE HYDRAULIC HOSES:
R1 AT
R2 AT
R3
R6
JACK HOSE
R5C / R5RAT
4SP
4SH
TRACTOR TROLLY HOSES
ROCK DRILL HOSES
INDUSTRIAL HOSES:
AIR / WATER HOSE
PNEUMATIC TOOL HOSE
CARBON FREE HOSE
STEAM HOSE
SUPER STEAM HOSE
CNG HOSE
CHEMICAL HOSE
PETROL DISPENSING HOSE
CONCRETE HOSE
SUCTION AND DELIVERY HOSE
We are engaged in offering a precision engineered range of Seamless Tubes. These tubes are manufactured in compliance with the international standards and norms. Our offered tubes are known and appreciated for their features like corrosion resistance, dimensional accuracy, durability and strong construction.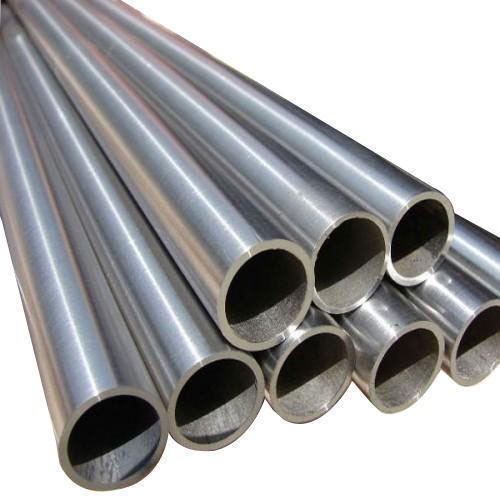 Ask for Price
DL Fluid distributes wide range of cold drawn carbon and alloy steels seamless tube and pipes. We are specialized in hydraulic and fuel injection tubes of various sizes and thickness.
DL Fluid power company is authorized distributor of SAINEST TUBES PVT LTD. Hydraulic Tubes can be supplied under conditions according to DIN 2391 Part 2 in various grades mentioned below. Fuel Injection Tubes can be supplied in lower tolerance than mentioned above. It can be supplied according to conditions mentioned in ISO-8535.
Considering the importance of outside and inside surface of tubes for fluid power industry, DL is providing tubes that are free from scale, rust, seams, laps. Tubes can be pickled, passivated, phosphated, zinc-plated, oiled or varnished for rust prevention and long storage. They are stenciled at the ends and end capped.
Applications:
Pipe Lines for hydraulics
Pipe Lines for lubrications
Pipe Lines for pneumatics
Components manufacturing
Fuel injections and oil pipes
Break, clutch and fuel tubes
Fabricated steel pipes oil pipes assembly and allied products.