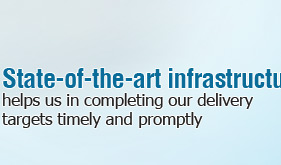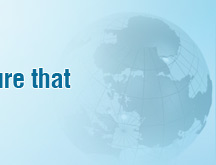 Profile

We, DL Fluid Power Company, are an eminent organizations engaged in manufacturing, distributing and trading of a comprehensive range of Hydraulics, Lubrication, pneumatics and industrial automation systems. DL Group has a manufacturing plant at PUNE (Maharashtra state) where we manufacture Hydraulics Fittings and valves, Pipe Clamps, hose assembly and hand pumps. DL Fluid Power Company is also associated with Jactech Hydraulics, Yuken, Hydoline, Sainest Tubes Pvt Ltd, and Polyhydron for distributing their quality products such as Seamless Tubes, Hydraulics Control Valves, Hydraulic Oil Pumps, Power Pack accessories and soon.
Backed by the support of our vendors and a sound infrastructure facility, we are capable of offering our clients with a range that exceeds their expectations. We have employed a diligent team of professionals, which works under the supervision of our mentor Mr. Lilesh L Todkar. Under his able guidance and with the help of our team we have been able to offer our clients with timely and prompt delivery of the products. Quality, Quantity and Commitment are the "Trisuri" of DL.
Product Portfolio
We are one of the top notch manufacturer and distributors of a comprehensive range of hydraulics, Lubrication, pneumatics and industrial automation systems. The range of products we manufacture and distribute finds application in number of industries like oil and gas, Chemicals. Hydraulics Press, refineries, Hydraulic and Pneumatic automation, and others. We are engaged in offering our clients with
Category
Products
Pipe Clamp- Heavy Duty

Pipe Clamp - Heavy Duty
Pipe Clamp- Twin
Pipe Clamp-Aluminum
Rail Nut

Hydraulics Pumps

Yuken Vane Gear Pumps
Polyhydron Piston Radial Gear Pumps
Dowty/COLT Gear Pump
Axial Piston Pumps
Hand Pumps

Hydraulic Fittings

Double Ferrule (Swagelok Type)
Single Ferrule - DIN 2353
Hose Fittings

Seamless Tubes

Seamless Tubes DIN-2391
Seamless Tube – A106 Grade

Hydraulic Accessories

Quick release couplings
Flanges
Camlock Couplings
High Pressure Hoses
Hydraulic Cylinders
Industrial Valves

Hydroline Products
Hydroline Products
Polyhydron Products

Check Valves
Flow Control Valves
Pressure Control Valves
Direction Control Valves
Power Pack

Pneumatic Process Equipments

Air / Pneumatic Cylinders
Pneumatic Control Valves
Air Preparation Unit
Pneumatic Fittings
PU Tube Fittings
Our range is widely acknowledged by our clients for the features like:
Sturdy and Hard wearing
Perfect installation & application
Noise Free operations
Fast performance
Leak Proof
Long Service Life
Low maintenance
Corrosion resistance
Application Areas
We always procure a range that exceeds the expectations of our clients. Our fruitful relationships with reputed vendors of the domain have helped us in offering a range that finds application the following industries:
Our range is widely acknowledged by our clients for the features like:
Steel Plants and Rolling Mills MFG
Automobile and Heavy Mobile vehicles
Material Handling equipments
Agriculture Machinery and Equipments
Multi Parking Systems
Motion and Control Tech. Equipments
Hydraulic Press and Power Packs
Packing Equipments Pulp and paper Machineries
Food and beverages equipments
Marine Projects
Oil and Gas Industries
Automobile and heavy mobile vehicle
Vehicle parking equipment
Marine Projects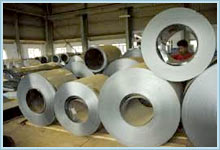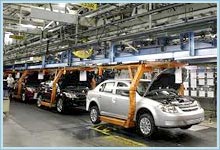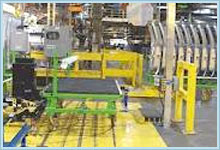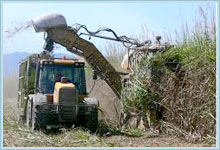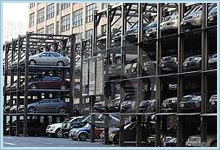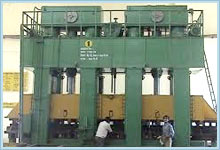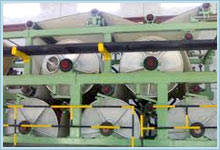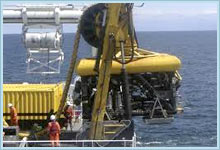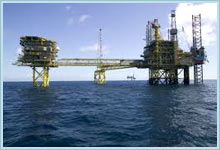 In addition,our range also finds application in the industries like oil and gas, refineries, automation, cement and chemical.
Our Infrastructure
We have a state-of-the-art infrastructure facility, which helps us in completing our delivery targets timely and promptly. Our infrastructure is segregated into various divisions like:
Quality control department
Warehousing and Packaging unit
Our units are well equipped with requisite machines, material handling equipment and tools, so that we can undertake our business proceedings in a right manner. With the help of our quality control department, we are capable of ensuring our clients with a flawless range of products, and our warehousing and packaging unit assist us with prompt supply of our products. Further, we also have a showroom situated on Telco Road, MIDC Bhosari, Pune.
Vendor Base
We have developed amiable relationships with reputed manufacturing firms of the domain, which helps us in procuring a quality range of hydraulics, pneumatics and industrial automation systems. Our vendors are selected on the basis of financial performance, network, past clients served and location of their manufacturing firms. It thus helps us in sourcing a bulk amount of hydraulics and pneumatics products on time.
We procure our range from the reputed brands like:
DL Hydrofit – Hydraulic Fittings
DL Hydrofit – Pipe Clamps
Soni Rubber products Limited - Hoses
Sainest Tubes Pvt Limited – Seamless Tubes
Polyhydron Pvt. Ltd – Valves and Pumps
Yuken India Ltd. – Valves and pumps
Dowty Gear Pumps - Gear Pumps.
Electropneumatics and Hydraulics (I) Pvt. Ltd.
Jacktech Hydraulics Pvt Ltd.
Hydroline Filtration Products
Our Team
Employed on the basis of skills, qualification, efficiency and knowledge and experience, our diligent work force helps us in timely deliver of a qualitative range of hydraulic tube / pipe fittings, pipe clamp, quick release couplings, and hydraulic / high pressure valves Our proficient team comprises:
Procuring agent
Quality analysts
Marketing professionals
Warehousing staff
Our team members work in tandem to provide our clients with the utmost satisfaction they desire. With a diligent team we are capable of fulfilling the requirements of our esteemed clients by delivering the required range within a stipulated time frame.
Quality Assurance
We firmly believe that quality forms the backbone of any organization, so always procure quality proven range of hydraulics, pneumatics and industrial automation systems . We stringently follow quality norms in each and every stages of sourcing & shipments. Owing to our cordial relationships with top notch manufacturers, we are capable of procuring a range that is manufactured as per the required industry standards. The range we procure is quality tested at manufacturers premise. Our vendors check the range on various parameters such as material traceability, durability and corrosion resistance.
Our professionals also check the procured range on various parameters, which are centered around:
Dimensional accuracy
Leakage
Warehousing and Packaging
We have a well structured warehouse for storing our range of products, which is well equipped with the requisite facilities. Our unit possess the capability to store a voluminous stock and facilitates us with easy retrieval of our range. Supervised by a team of diligent warehousing managers, our unit furnished with material handling equipment for easy handling of the storage of our procured products under safe and secure conditions. Further, we also pack our products in quality packaging material, which helps us in easy dispatch of our line of products. Our we make sure that only defect free range is delivered at clients door step. Moreover, we provide packaging as per the specification made by our clients.
Client Satisfaction
We are a client centric organization that strive for cultivating strong business relationship with our esteemed clients. Our client centric approach and competitive pricing have helped us in garnering a niche for ourselves in the domain. With our quality proven range and ethical business practices, we have been capable of securing a name in the precedence list of our clients. Not only the support of our team members, but our fruitful relations with reputed vendors have made us a force to reckon with. Our quality conscious clientele is overwhelmed with the quality of our range, and all our endeavors are directed towards providing our clients with the satisfaction they desire.

©
DL Fluid Power Company.
All Rights Reserved (
Terms of Use
)
Developed and Managed by
IndiaMART InterMESH Limited